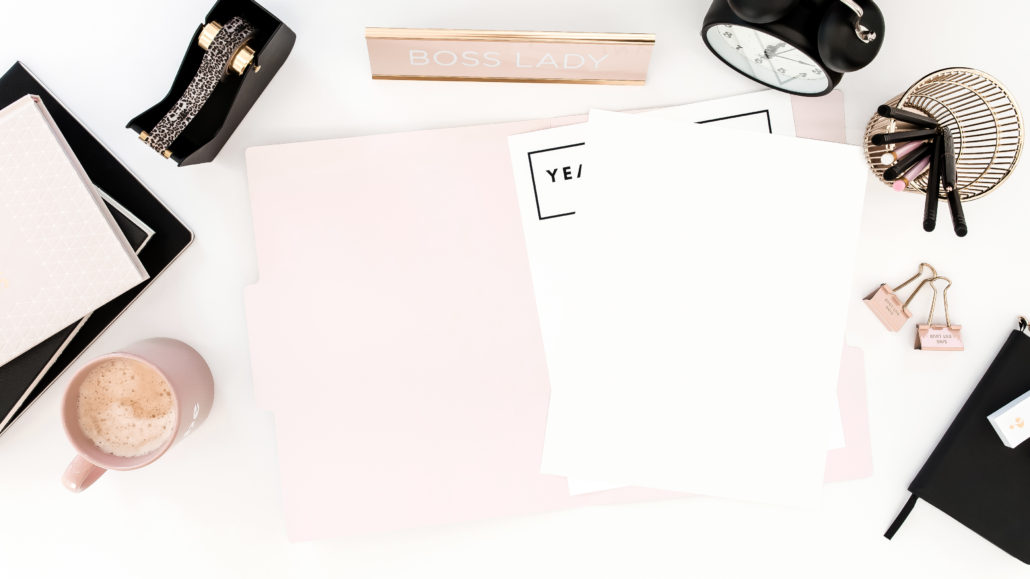 Wondering how to create the best Facebook ads? Whether you're just learning the ropes or have been at it for a bit, there always seems to be something new. And sometimes right after you get the hang of it, another piece changes. If this is you, you're in good company. Marketing on Facebook is something even experts continue to learn about all the time. The platform changes often and there are always new strategies to explore to create the best Facebook ads for your business.
When it comes to creating a successful Facebook ad, there are some important practices to keep in mind, regardless of your business type, product, or service. And there is one thing all my most successful clients have in common; what it is might surprise you! But first, let's take a look at the components of the best Facebook ads.
What Makes an Effective Facebook Ad?
Compelling Visuals and Content
It probably goes without saying that the best Facebook ads need to be eye-catching. Think about it: When you scroll through the Facebook news feed, you'll zip right past anything that doesn't immediately get your attention. Then, when you come across a gorgeous image, a catchy title, or an intriguing video that makes you want to learn more, you'll pause. The ad now has your attention, upping the chance of you taking some type of action, whether it's just liking or sharing it, signing up for an offer, or buying something. An image or title alone won't be enough. Either can get you to pause but there needs to be more substance to actually get you to engage with the ad.
Precise Targeting
Facebook marketers know all about targeting and how to use it to their advantage. Targeting and retargeting are two things that make Facebook stand out from other forms of advertising. Not only can you specify who you want to see your ads during the campaign – right down to their interests, location, and other infinite details – but you can also retarget an ad to people who have already shown interest in your business by visiting and following your Facebook page, visiting a landing page or your blog, or engaging with you some other way like purchasing or opting in. 
The ability to put ads in front of the people who already know, like, or interact with your content is a tremendous advantage in Facebook advertising. When your ads and the offer align with the original content that caught their attention, these prospects are actually further along in your sales funnel. A well-crafted, strategic Facebook ad retargeting any of these groups can lead to excellent returns on your ad spend.
Use the tools Facebook gives you to optimize your ad strategy. There are many to choose from and they're free! I love Audience Insights because it gives you information about people who already like your Facebook page. You can then use the data to create better Facebook ads.
Continuous Testing
I know! We often wish we could cruise to the excellent results stage but there is a process and it includes testing–and more testing! A/B testing (also known as split-testing) is a great example of gathering helpful information to improve ad campaigns. It's crucial if you want to learn what ad types work best with your audience. The most successful Facebook ads for your business are the ones that continuously prove themselves by resonating with your audience.
Think of it like buying a new car. You're probably going to test drive more than one to see what vehicle feels more comfortable to you and has the features you want. Test driving only one car doesn't let you see the full array of options available to you.
Testing Facebook ads is similar. Test two (or more) ads side by side, keep an eye on the performance data, and you can determine what grabs their interest, what creates more engagement, and what converts better. All important data to feed back into future campaigns.
What Do My Most Successful Clients Have in Common?
I'm often asked, "What are your best results with Facebook ads? What's most effective and why?" First off, creating the best Facebook ads is a process, not a one-time shot. The best prediction of results comes from knowing what's worked in the past. That's why testing is so critical. And there is one more common practice for all my clients with the most effective ads.
The business owners with the best results are the ones who routinely and consistently use Facebook ads. It's true. The strategy you can build out by testing ad components and audience targets, and then retargeting, is highly advanced. Learning from the data allows me to hone in even further with ad campaigns for my clients to have outstanding results over time. 
The most successful business owners are not just focusing on pumping out ads without strategy. They are weaving together all the components of a strong sales funnel. They're building an email list, gaining a social media following, and consistently producing high-value content. Then we use Facebook ads to amplify their results.
No one is an overnight success. My clients begin building warm leads for course launches months and months in advance. They have extended email campaigns to nurture those new leads. And they map out their offers and launches with strategic planning. They all started with no followers and no email list, so please don't be discouraged. Know that it is never too early to start building and it is never too late to go back to basics with your sales funnel process. This way when you create your Facebook ad strategy, you will have even better results over time. 
Remember that Facebook ads are only one aspect of an overall marketing and sales funnel plan. Step back and look at the big picture. Is your audience where you want it to be? Do you have a solid email list with warm leads that could turn to sales? Do you have a super-engaged community, even if your audience is relatively small? If you answered "No" to any of those questions, then your first order of business is to build your audience. When you cultivate a community of email subscribers and social media followers that know you and value your content, Facebook ads will help you achieve better results.
What are your Facebook ad questions? Have you used testing to learn more about your audience and your ads? Have there been any surprises? I'd love to hear your experience and what's next for you when it comes to Facebook marketing. How can I help?